This menu for an all-vegan Easter is brought to you after carefully selecting the best springy recipes so that you can enjoy a tasty Easter without harming any animal nor the environment. What can you ask more?!
During these holidays there are many blogs that will give you 30+ recipes suitable for such events. Now, I don't know about you, but I find it a bit overwhelming, especially if all the recipes look so good making it difficult to select the "right ones" (there obviously are not "right" recipes, but I mean it in the sense that are best for how you are feeling on the day, how much you want to cook, what do the Moon and the rest of the Cosmos suggesting, etc.). So, looking around, searching my favourite vegan blogs, I selected those course that I think would make a nice menu for Easter 2021.
Appetisers
I know I am repeating myself, but Sam's Deviled Potatoes (ItDoesn'tTasteLikeChicken) are a must for this Easter: easy and delicious, just GO. FOR. THEM.
However, if you don't feel like an egg-y dish, why not try the cutest Spinach Puffs by ConnoiseurusVeg?
Main
A lovely Minestrone by The Minimalist Baker, would be the perfect soup for Easter.
Then there would be the choice between a Vegan Pesto Risotto with Roasted Tomatoes (FromMyBowl) or a Creamy Pasta Al Limone (EatingByElaine).
Whatever your choice, after that go for the Vegan Hotpot With Lentils and Mushrooms (LazyCatKitchen): YUM!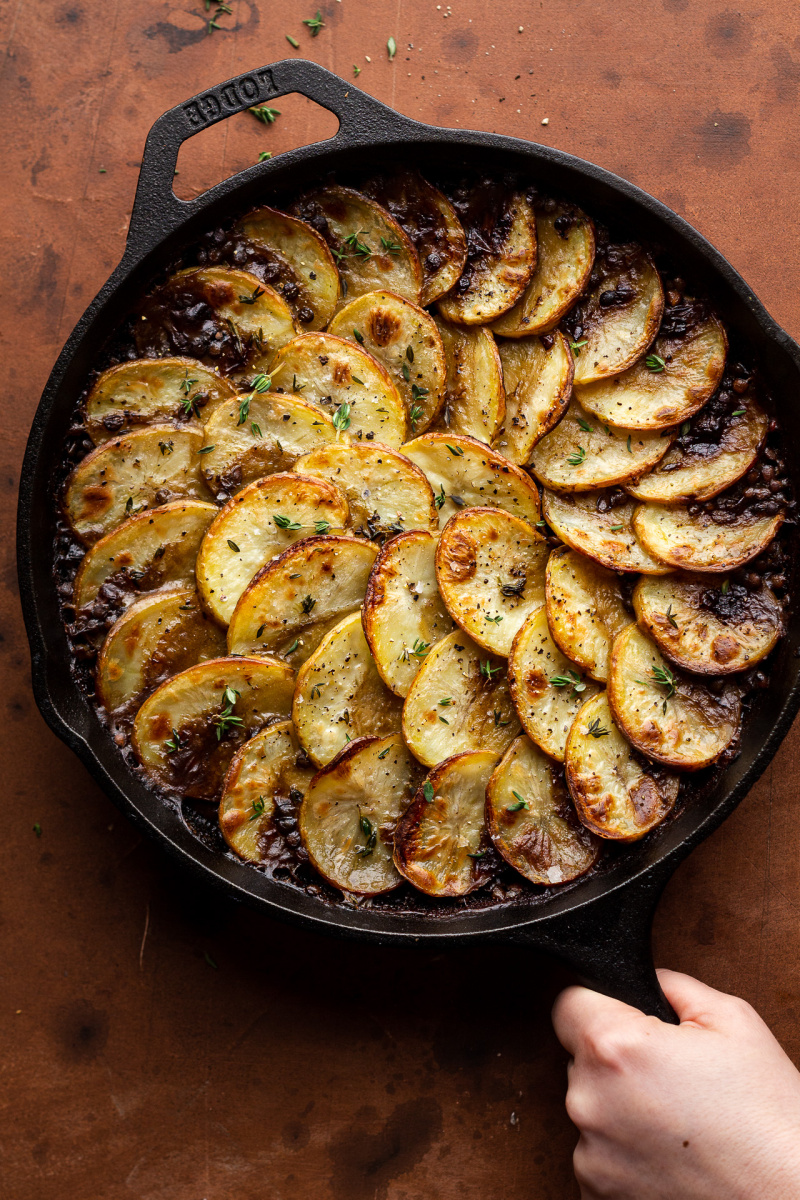 Side
[I was going to suggest a potato salad – the Roast Potato Salad – YumVeganLunches – but I also understand that you might have had the Devied Potatoes as an appetiser so this recipe is only if you're feeling extra (after all it's holiday, so why not?)].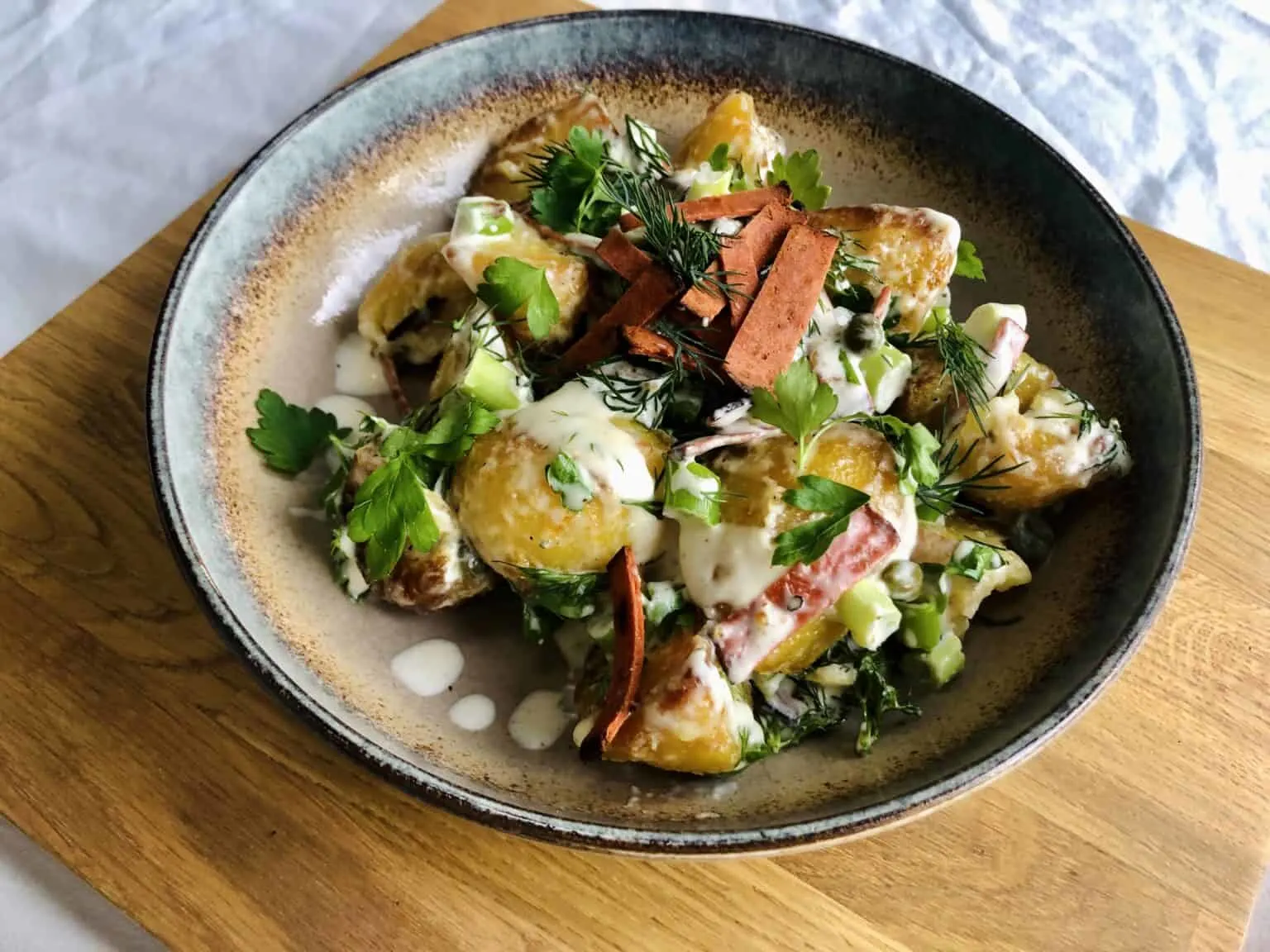 There is the option of a Cannellini Bean Salad With Olives and Cashew Cheese (LavenderAndMacarons) or a Kale Salad With Apple (VeganOnBoard).
Dessert
If you don't already have an Easter Egg, then you could make one following the recipe for Peanut Butter Eggs by The Minimalist Baker.
However, there is the option for a Carrot Cake (recipe by VeganHuggs).
Whichever dessert you choose, I would definitely "pear" it with the Healthy Baked Pears (RunningOnRealFood).