Valentine's Day is here. And you'll want to surprise your partner with some good homecooked meal that is both delicious and plant-based. Then you are on the right page! Here, I will list some of the recipes that are perfect for celebrating love, while also being obviously vegan.
I have tried a couple of these and I can assure you they are deliscious and will pleasantly make your partner happy.
Let's start with some Vegan Bruschetta, which is also gluten-free and my own perfected recipe!
Ingredients:
10 oatcakes
5 big garlic cloves, minced
25 plum or cherry tomatoes, chopped
salt, a pinch
1/4 tsp black pepper
2 tbsp olive oil
10 basil leaves
In a bowl assemble garlic, tomatoes, salt, pepper, oil. Leave to rest for 10 minutes. Take one spoonful of the garlic-tomatoes, put on one oatcake and place on a serving plate. Repeat for all the oatcakes. Garnish with basil leaves.
Note: If you or your partner are not too much of a garlic fan, you can always reduce the number of garlic cloves to 1 or even not put it at all and you'll still have a great result because the tomatoes have already a decisive taste which is enhanced by the olive oil.
Another appetiser can be hummus served with warm pitta. A delicious recipe is for a Roasted Sweet Potato Hummous by Nourish Plate. And if you feel adventurous, you can make your own pitta following the My Greek Dish recipe.
Then the Gnocchi Bake by The Lazy Cat Kitchen: this is so beautifully easy and full of taste you'll want to double the recipe! And you can try making your own gnocchi thanks to the recipe of The Curious Chickpea.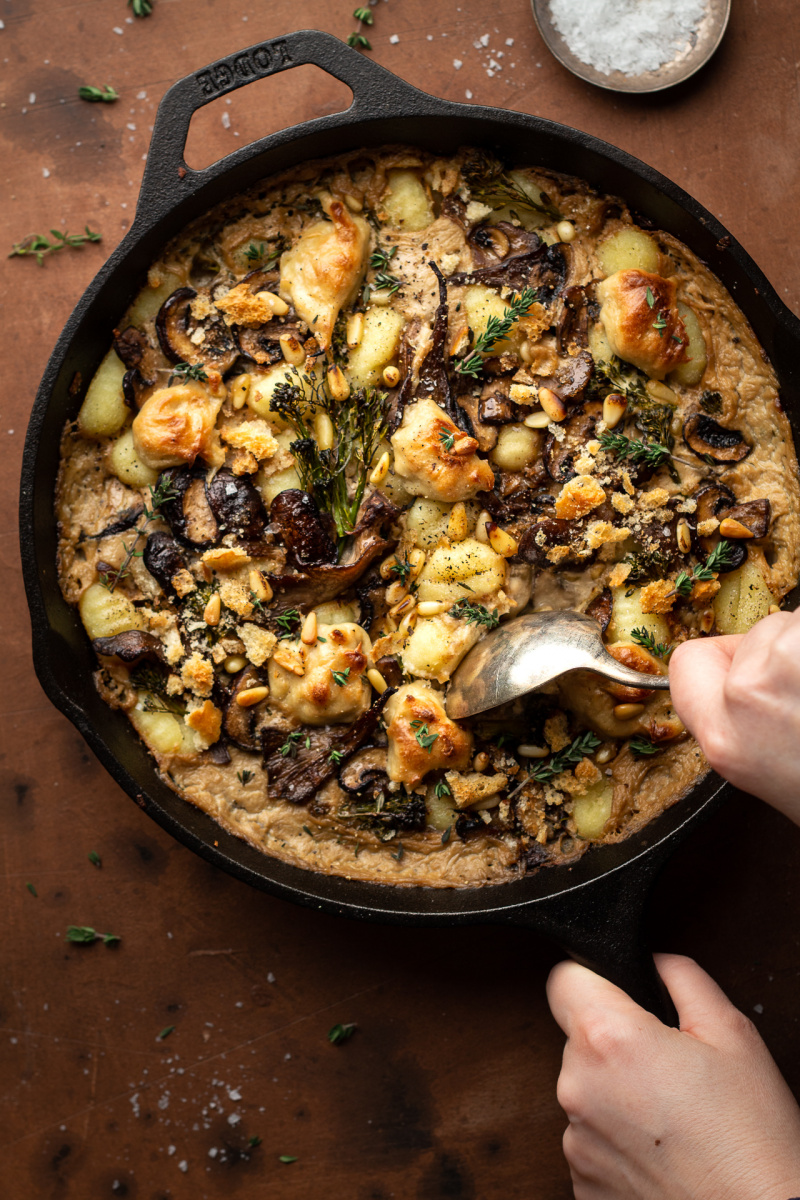 You also have the option of some Vegan Cacio e Pepe with Garlicky Mushrooms. This recipe is From My Bowl, and she makes tasty, easy dishes.
Why not venture in a good, warm Goulash? The Forkful of Plants' recipe is the one you want to look for!
Another easy recipe is the Grilled Tofu Skewers with Spicy Peanut Sauce by It Doesn't Taste Like Chicken.
I would also add the Tofu Katsu Curry following the recipe by Vegan Huggs.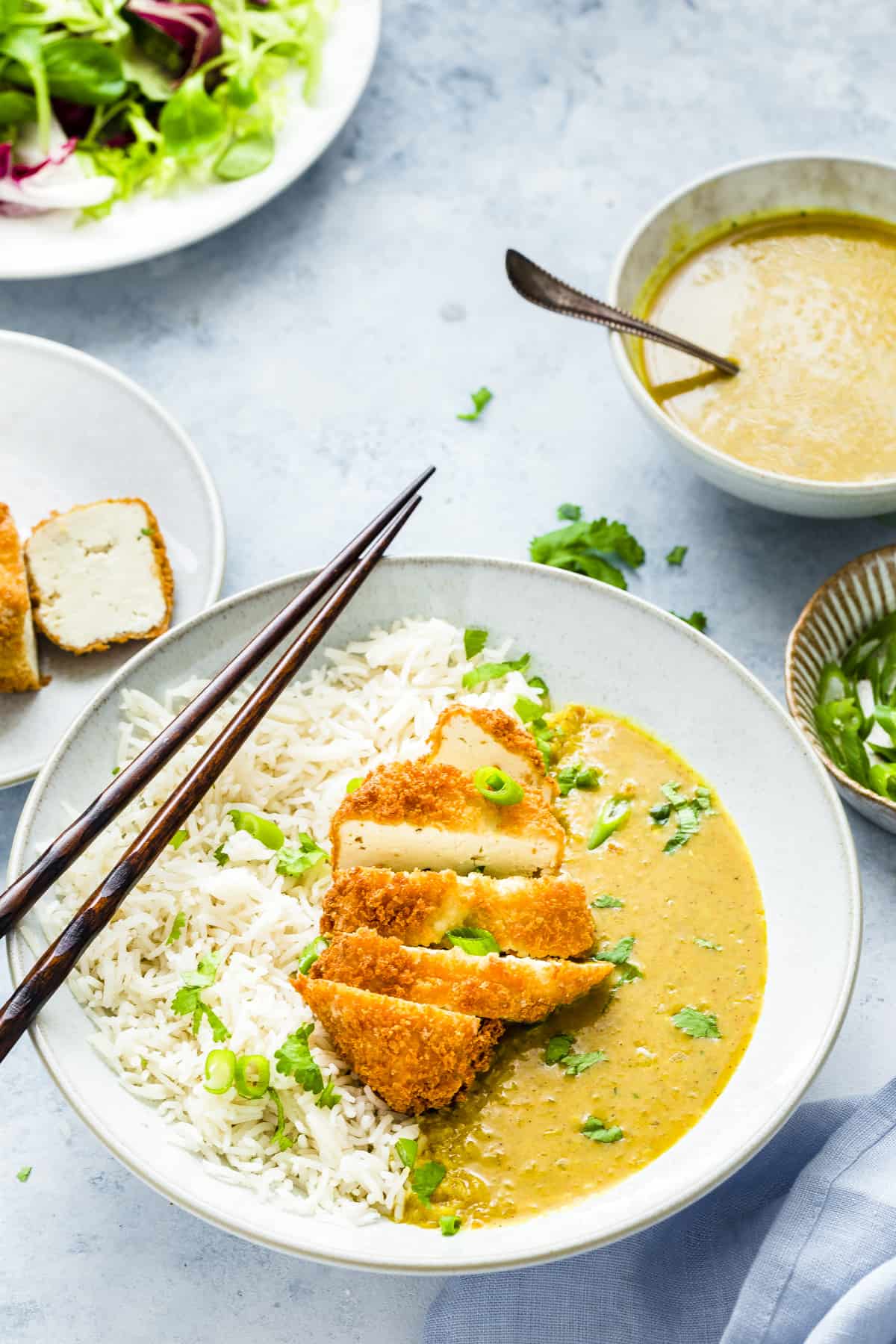 In the desserts section, my number one choice is for the Magical Vegan Sticky Toffee Pudding by The Full Helping: I love a good toffee pudding and hers is an easy yet luscious recipe.
If you don't like the idea of the toffee pudding, then go for a classic Vegan Chocolate Cupcakes of My Goodness Kitchen: another chocolatey and luscious recipe.
A third delicious option are the Chocolate Stuffed Peanut Butter Cookies, recipe of From My Bowl. Trust me, these little guys are extra tasty, and the work behind them is almost non-existent.
Whatever you decide, I hope you'll have a day full of love with your special one.