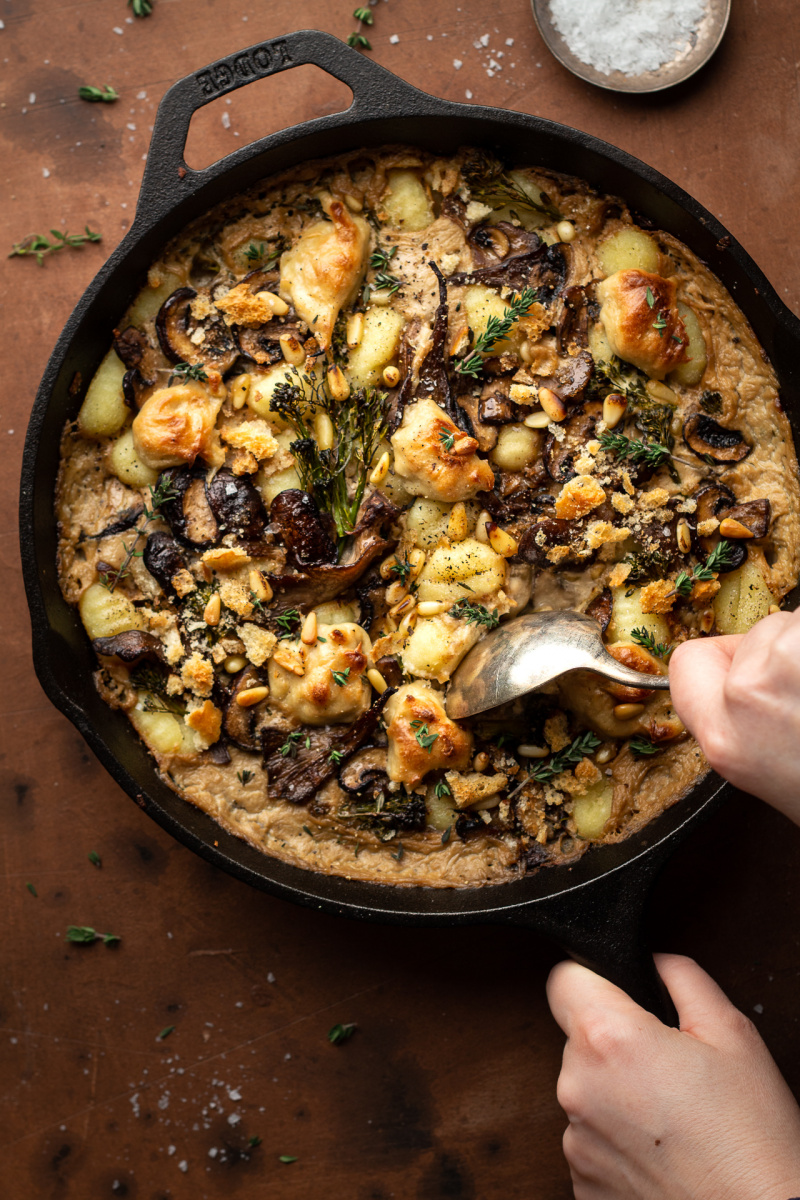 I know, I am coming a bit late today for this weekly appointment, but I wnated to share with you this beautiful recipe, perfect comfort food for every time of the year. It is deliciously vegan and you won't regret making it.
In another post I included this recipe as a suggestion for a Valentine's Day menu.
The reason I am dedicating a whole post to this recipe is because is the perfect comfort food: it is easy to make and tastes divinely, while also maintaining a certain healthiness as you can use your homemade gnocchi (so that you knwo what the ingredients are).
This Vegan Gnocchi Bake is nutricious, with shallots, mushrooms and broccoli. At the same time it's also very tasty because of the gnocchi themselves, the flavoursome bechamel sauce and the vegan cheese.
It requires no effort, while returning an amazing result.
I made it now three times and never disappoints: try it to believe it!
Enjoy!