Happy Sunday, folks! I hope you are well. I don't know you, but as it is becoming colder and colder, getting closer to the Winter Solstice (21st December) I feel that I am craving chocolate-y food. So today I made this recipe by Chocolate Covered Katie: it is a delicious, easy and comfortable dessert that you can make quickly and requires minimal ingredients. This Chocolate Yogurt Loaf is so easy to make and the result is just amazing!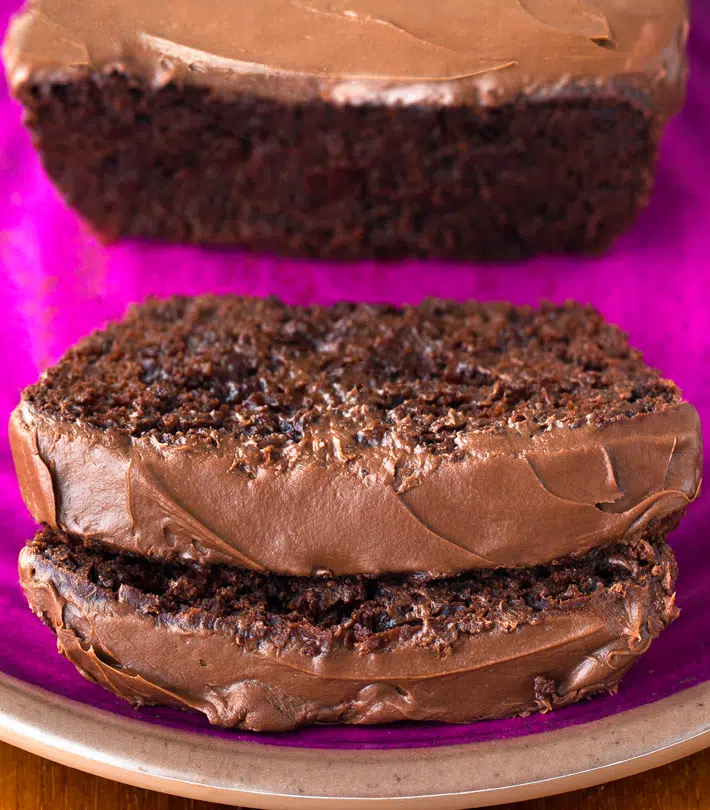 All you need is
1 1/2 cups spelt, white, or oat flour (180g)
1/4 cup cocoa powder2
1/2 tbsp dutch cocoa (or additional regular)
1 1/2 tsp baking powder
3/4 tsp each: baking soda and salt
2/3 cup sugar, unrefined if desired
3/4 cup yogurt (or see substitution note above)
2/3 cup milk of choice
1/4 cup oil, peanut butter, or additional yogurt
1/2 cup mini chocolate chips (not optional)
1 1/2 tsp pure vanilla extract
1/4 tsp instant coffee (optional)
While the oven is heating up to 350F, mix all the dry ingredients then all the other ingredients. Set in a loaf pan (previously greased). Bake until the centre of the loaf is cooked through (i.e. toothpick inserted come out clean)
You can make a chocolate glazing, but the loaf it's already perfect this way!
Let me know if you try it and enjoyed it as much as I did.
Will be back soon!
TVCL xx